Portland Trail Blazers: Grading Norman Powell's Debut
After one of the busiest trade deadlines in recent years, the Portland Trailblazers traded Gary Trent Jr. and Rodney Hood for Norman Powell.
The overall consensus is that the trade was a good one for the Blazers. Swapping out a younger wing in Gary Trent Jr. for a more established, defender and scorer in Norman Powell has already proven to be a positive trade.
Portland Trail Blazers: Grading Norman Powell's Debut
With the Toronto Raptors, before the trade, Powell was averaging a career-high 19.6 points while shooting 43.9-percent from behind the arc (also a career-high). His skills as a defender capable of guarding positions one through three while also providing reliable scoring on the other end is what makes him so enticing.
That being said, Powell predictably will slide in neatly alongside an already solid starting lineup consisting of Damian Lillard, CJ McCollum, Jusuf Nurkic and Robert Covington.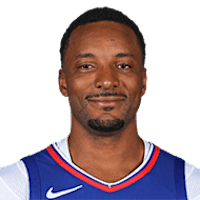 NORMAN POWELL
G/F,
Portland Trailblazers
A
While the turnaround from the trade was less than a day, Powell had no issue going to work against the new-look Orlando Magic. With Lillard out resting, Powell had room to show why the Blazers made the right decision trading for him.
Powell finished with 22 points, two steals, one block, and shot a scorching five for seven from three. What made him so effective throughout the game is that he did not waste time in action.
All of his threes were off a catch-and-shoot attempt. Three of those shots were from the left and right corner, where he was patiently waiting for the wrap-around pass from a cutter.
Coming into the game, while it wasn't a must-win game, controlling the tempo and not allowing the Magic to go on a run was key, especially with the absence of Lillard. Powell did just that as he always moved off-ball and worked to create opportunities off defensive stops or rebounds.
Overall, an A for Powell.
Powell Will be Key Piece in the Next Two Years
After several inconsistent stretches, the Blazers, with newly acquired Powell, should be in prime position to finish the season as a top-five seed in the West.
Powell gives the Blazers a defender that not only can score 20 a night but can also guard the opposing team's best guard or forward. This will ease the burden on Lillard and McCollum and allow them to save energy for the other side of the floor.
He is also on a value contract after signing a four-year $41 million contract that extends to the 2022 season. Depending on how Powell plays with the team, he can become an integral part of their success.
If he plays well, he will most likely demand a larger contract which the Blazers should consider signing him to. Especially since many of the best free agents in 2022 will be restricted free agents or have a player option like Jimmy Butler or Mikal Bridges, both of which could significantly help the Blazers.